Announcing the 2020 Awards Program!
Click on award program links to the left for all of the details.
Quality People Awards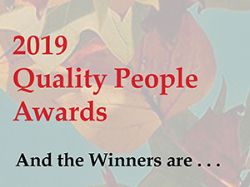 The Quality People Awards are designed to celebrate and recognize the achievements of individuals who "go above and beyond" in their communities, profession or company.
Build Nebraska Awards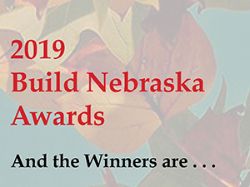 The Build Nebraska Awards are given in recognition of excellence in the construction industry. These prestigious awards recognize projects selected by a panel of peers judges--construction professionals from across the United States. Judges look for projects that have excelled in the following areas:
State-of-the-art advancement
Excellence in project management
Innovation in construction or use of materials
Contribution to the community
Superiority in client service
Rising to the challenge of a difficult job
Sensitive treatment of the environment and surroundings
2019 Build Nebraska Award Winner Project Videos
The files are very large and will take a few moments to download.
Building—Less than $10 Million
Winner: Beckenhauer Construction, Inc.: Norfolk Country Club, Norfolk, NE
Honorable Mention: Cheever Construction: Willard Community Center, Lincoln, NE
Building—$10 Million to Less than $20 Million
Winner: Kiewit Building Group Inc.: CORE Bank Corporate Headquarters, Omaha, NE
Honorable Mention: Charles Vrana & Son Construction Company: Countryside Community Church, Omaha, NE
Building—$20 Million to Less than $50 Million
Winner: Sampson Construction Co., Inc.: Willa S. Cather Dining Complex, Lincoln, NE
Honorable Mention: Hausmann Construction, Inc: University of Nebraska-Lincoln University Health Center & UNMC College of Nursing, Lincoln, NE
Building—Greater than $50 Million
Winner: Hausmann Construction, Inc.: University of Nebraska-Lincoln College of Business, Lincoln, NE
Honorable Mention: Kiewit Building Group: HDR Global Headquarters, Omaha, NE
Specialty Contractors
Winner: Jeff MacTaggart Masonry, LLC: Scheels Store, Lincoln, NE
Honorable Mention: General Excavating: Hawks Village Phase 2, Norfolk, NE