Quality People. Quality Projects.
The AGC Nebraska Building Chapter is a leading association for the commercial construction industry. The Building Chapter represents 125+ of Nebraska's top ranked firms that operate locally, regionally and nationally. Membership is limited to those firms that demonstrate the highest skill, integrity, and responsibility within the business community.
---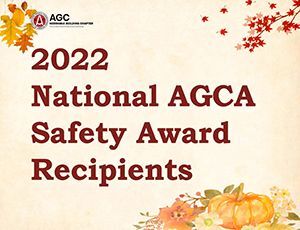 Congratulations to the 2022 National AGC Safety Award Recipients! AGC members have the opportunity to evaluate their safety record and compare it with other AGC members across the United States according to member size and type.
---