GC & SC Roundtable Program
Communicating in a Crisis--Crisis Management Planning
---

Thursday, September 30, 2021
Round the Bend Steakhouse Conference Center
30801 E Park Hwy, Ashland
3:00-5:00pm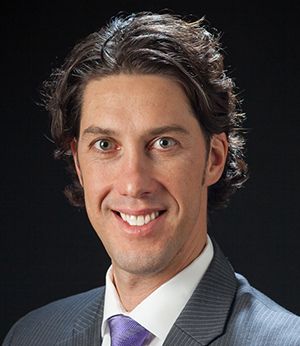 ABOUT THE PROGRAM: Thirty years of work destroyed in 30 seconds. This what can happen if your company or organization mismanages an accident, explosion, strike, or a multitude of other crisis situations.
The crisis you never expected suddenly strikes. Within minutes five hungry reporters are on scene at your jobsite, aggressively demanding answers. Another dozen have phoned your office in the past 15 minutes wanting to know what happened and why? To make matters worse, a video of your superintendent shoving a reporter to the ground has gone viral on Twitter, Instagram, and YouTube!
That in a nutshell, is the problem facing many construction companies every day. You need only scan daily news reports to realize that your crisis could be just around the corner. From trench cave-ins, to scaffolding fails, equipment accidents and sexual harassment lawsuits, the industry is a magnet for reputation altering crises. How will your organization react? Who will do what? And where? And when? And why?
Join international keynote speaker and crisis communication expert Anthony Huey as he leads a thought-provoking discussion on what construction companies must do before, during, and after a negative event.
REMEMBER: By the time you hear the thunder, it's too late to build the Ark!

Learning Keys for the Program Session
The key difference between an emergency response plan and a crisis communication plan
How to deal with the media--AND 11 other audiences during a crisis
Why having a crisis communication plan is vital and what should be in it
12 audiences to communicate to during a crisis
10 key points to successfully communicating during a crisis
How reporters think and behave during a crisis
How social media has transformed crisis communications and how to use it
PRESENTER: Anthony Huey, President, Reputation Management Associates, Sarasota, FL and Columbus, OH.
WHO SHOULD ATTEND: This program is appropriate for EVERYONE including management, PMs, Superintendents, Communications, and Safety Professionals. Approved by the City of Omaha for TWO CEUs for Omaha Building Contractor License.
NO CHARGE TO MEMBERS, just let us know you are attending--register below. Non-members fee $35--register by Tuesday, September 28.
---


TO REGISTER--
Complete the form below--some boxes are required--when you are finished click the Register box. You will receive a confirmation email. If you make a mistake click the Reset button and start over. If you have questions, contact the Nebraska Building Chapter office: vicki@agcnebuilders.com or 402-438-0400.