Nebraska Building Chapter AGC members are quality people who deliver quality projects.
We are professional builders who sustain our commanding edge by being educated and knowledgeable about the latest innovations in building, maintaining one of the top safety records in the country and holding ourselves responsible to our integrity and your project's optimal success.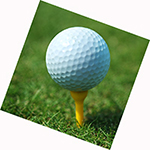 2015 Spring Golf Outing


Click here for event photos.




---


We are a part of the Nebraska Construction Industry Council--visit our construction careers website:
www.BuildourNebraska.com
Wednesday, June 3, 2015 7:30 am - 9:00 am

Wednesday, June 3, 2015 5:00 pm - 7:00 pm

Friday, June 5, 2015 7:30 am - 9:00 am