Bryant
Bryant Air Conditioning, Heating, Electrical & Plumbing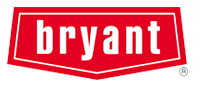 Company Address: 5401 Cornhusker Hwy, Lincoln, NE 68504
Chief in Charge: Danny Fisher
Contact Information: dfisher@bryantlincoln.com
Point of First Contact: Shawn Tucker
Contact Information: shawntucker@bryantlincoln.com
In a sentence or two, describe your business:
We are a diverse HVAC, plumbing, electrical and service company that prides ourselves on quality and customer service.
A great day for our company is when . . . . .
our customers are satisfied and recommend us to others.
Our company is truly unique because . . . . .
we are employee owned.
Our company always strives to . . . . .
be the best in everything we do.
A trend I see in our company down the road in five years is . . . . .
using more technology to better serve our customers and employees.
The best business advice I have ever received is . . . . .
never be satisfied, always strive to be better.