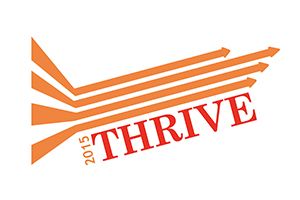 2015 Fall Conference
Thursday, November 12, 2015
Hilton Garden Inn Haymarket Downtown, 801 R Street, Lincoln


QUALITY PEOPLE AND QUALITY PROJECTS are what set AGC member firms apart from others in the industry. What is another common quality among AGC members? Member firms all thrive to be better, safer, leaner and in tune with the latest technology, best practices and methods in delivering projects.
THRIVE 2015 will include sessions on:
Drones in Construction—Beyond the Usual and Obvious
The New Survey: Integrating UAV & HD Scanning into Today's Workflow
Innovation, Your Problems Are Prizes
Roundtable Discussion on GC/Sub Shared Safety Standards
Will Your A-Team of the Future Look Like Your Current Team?
WHO SHOULD ATTEND?
The program is designed to provide key "take-aways" in each session for field superintendents to company key decision makers and everybody in between.